Dustin Adams Announced As Vice President Of Finance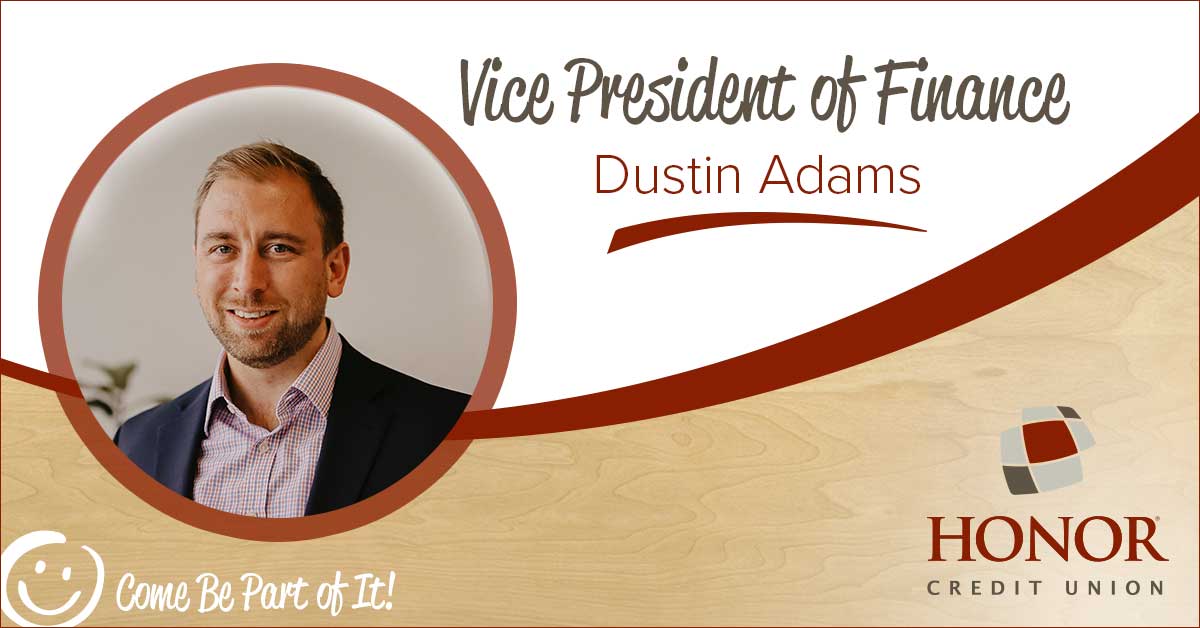 BERRIEN SPRINGS, MI – Jan. 8, 2020 – Honor Credit Union is proud to announce the hire of Dustin Adams. Adams recently accepted his role as Vice President of Finance and will serve on the Leadership Team. As part of this role, Adams will manage the finance, accounting, and business intelligence teams.
Staying true to where he was born and raised, Dustin currently resides in Osceola, Indiana, with his wife, 3-year-old son and their pet cat. Whether running, hiking, or camping, he enjoys all things outdoors during his free time.
He received his bachelor's degree from Purdue University and his MBA from Indiana University. Adams brings a wealth of experience in corporate strategy, financial reporting, analytics development, and investment analysis in the financial services industry.
In addition, he holds CFA and CPA certifications, both which will prove valuable in understanding financial performance and risks and will assist him in his role to drive the credit union forward through data analysis and utilization.
"My position will allow me to develop and lead in the areas of financial strategy, analytics, and investments," Adams commented. This developmental focus will provide the credit union with a greater understanding of how the team can make an impact in the lives of current and future members.
Honor Credit Union is proud to serve more than 85,000 members across the State of Michigan. Providing solutions for your financial success and giving back to the communities it serves remains the driving forces behind Honor Credit Union. For more information, call 800.442.2800, or visit www.honorcu.com.
###
MEDIA CONTACT
Kayla Smith
Brand Specialist
kasmith@honorcu.com
800-442-2800, ext. 9205
The new building features a full-service lobby, night deposit drop, coin machine, and drive-thru service that offers extended hours with our ATM Live Tellers.
Read More »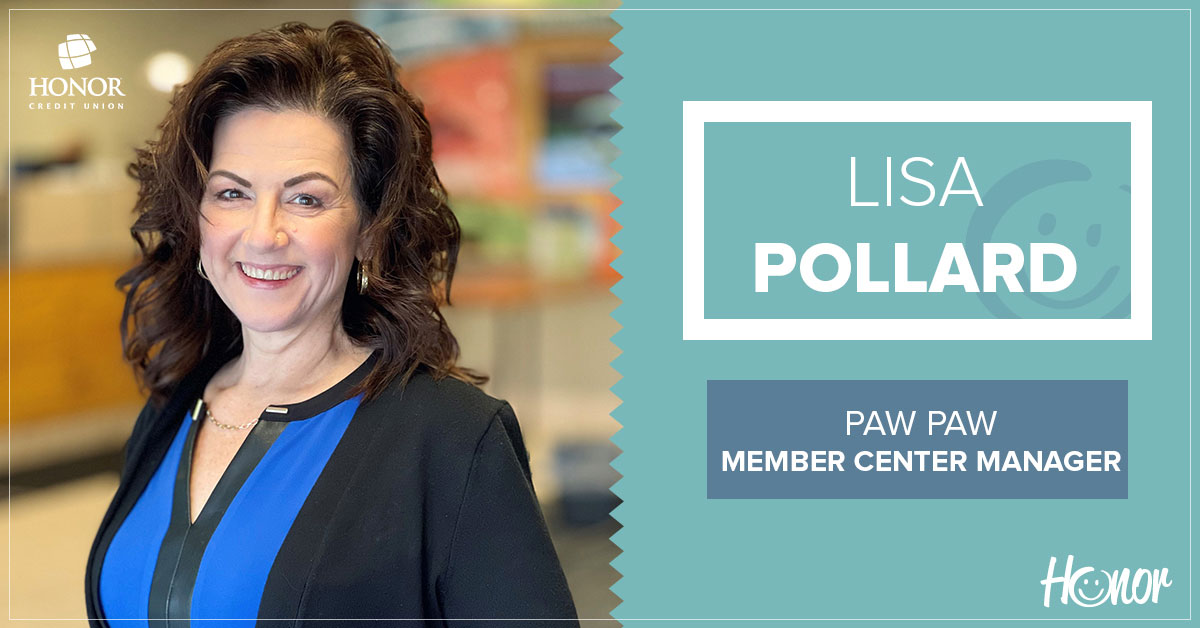 In her role, Lisa leads the Paw Paw Team as they serve the community and provide members with top-notch financial solutions and resources.
Read More »