Take Control Of your Money
MoneyDesktop is a free online money management tool that's integrated right into your Honor online banking and the Honor mobile app. With MoneyDesktop, you don't need to log in to every single account you have to view balances or recent transactions. This free resource empowers you to take control of your finances, from tracking your spending, to creating your own personal debt plan.
Use the instructions below to help you setup MoneyDesktop through online banking on a desktop or laptop computer, or through the Honor mobile app!
Log in to online banking on a desktop or laptop computer
From the Personal Finance tab, click the Sign Up button
Follow the on-screen prompts
After your profile is created, you can access your dashboard through the Honor mobile app.
Get a complete picture of your finances in one place. MoneyDesktop's Aggregation tool takes all of your various account balances and puts them in one place that is easy for you to understand.
See All Of Your Accounts In One Place
With MoneyDesktop's expense tracking feature, you don't just track spending, you get to know and understand how you spend money. 
Get To Know Your Spending Habits
MoneyDesktop gives you a better way to budget your money. Visualize and interact with your budget in a meaningful way. We understand not all budgets are created equal, so "bubbles" or circles are used to represent budgets to help you quickly identify the areas that need the most attention.
How Bubble Budgeting Can Help
The Net Worth tool gives you the big picture of your finances to help you understand if you're moving in the right direction toward your goals. Whether you want to retire early or simply build up your savings, MoneyDesktop has a tool to help!
How Net Worth Tracking Works
With MoneyDesktop, you can create a custom financial plan that fits your lifestyle so you can stay on track with your budget, and take the right steps to reduce debt. This tool is designed to give you step-by-step instructions on how to get out of debt. Use visualizations to better understand your debt and how it's being paid down.
Take Control Of Your Future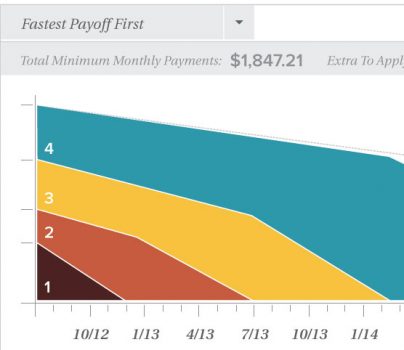 You can access MoneyDesktop through the Honor mobile app, so you can keep tabs on your spending, saving, and budgeting wherever you are!
Click an image to enlarge
Log in to the Honor app
Tap More in the bottom right
Tap MoneyDesktop from the list of options
Follow the on-screen prompts to create your profile