Paying Bills Is Less Stressful With Online Bill Pay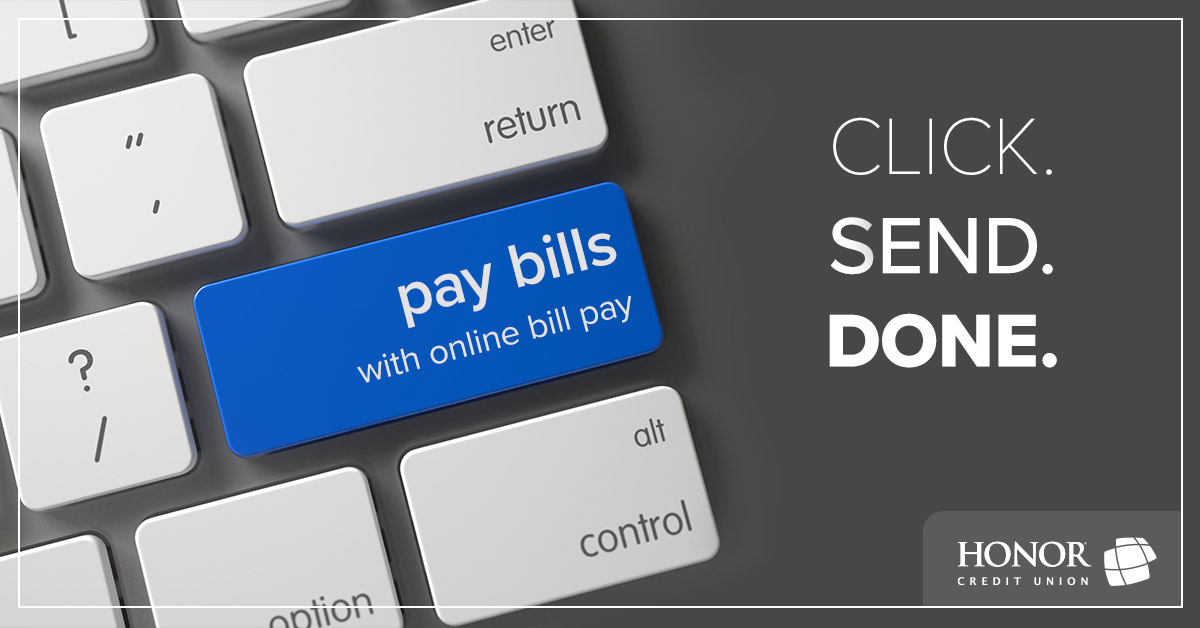 By Andrew Cleminshaw | Honor CU
We all know how busy and stressful life can get, especially these days. That's why I believe it's essential that my credit union offers digital products that not only save time but simplify my life.
One of my favorites is Honor's Online Bill Pay feature.
Honor's Bill Pay feature is FREE, and integrated right into my online and mobile banking, which provides me with a sense of security and control over my incoming bills, notifications, and outgoing payments. And, it makes paying my bills so quick and easy to use!
It's Simple
Adding my monthly bills into Bill Pay was a straightforward and effortless process.
Because I already had online profiles for my bills, I was able to input my login credentials and seamlessly tie my online account profile to my Honor Credit Union account.
I can even customize my notifications to receive alerts to tell me:
When a billing notice has been received
How much my upcoming bill is and when it's due
When my payment has been sent
That bill has been paid
I'm often on the go with work, family, and household responsibilities, so having all of this integrated and available to me in the Honor Mobile App is a game-changer. With online banking and Bill Pay, paying bills on the go is a breeze!
Within Online Banking
Log in to your account
Select Pay & Transfer
Select Pay Bill
From here you will click Add Payee
You can select from a list of popular payees in the drop down or by typing the business or organization name and then select continue*
Once completed, click continue
In the Honor App
Login to your account
Tap Move Money
Tap Bill Pay
From here you will click Add Payee
You can select from a list of popular payees in the drop down or by typing the business or organization name and then select continue*
Once completed, click continue
Please Note:
You will be able to enter the payment amount and the date you wish to initiate the payment. You will receive a confirmation to confirm payment details. If the information is correct, continue to submit your payment.
For electronic payments, the funds will be withdrawn on the selected payment send date. For check payments, the funds are withdrawn on the day the payee deposits the check.
*You will need the payee account information and billing zip code. You can also nick name the account for future use. If the organization or business does not accept electronic payments, you are able to send a check by clicking add check payee and entering the requested information.
It's Organized
After a bill is paid, a transaction line is automatically generated in my checking account, so all my payments are in one central place. This helps me out with balancing my account and keeps me on track with my budget.
Online Bill Pay also keeps a record of past payments, which requires less record keeping on my part. It's a relief for me to know that any discrepancies or errors can be addressed or researched simply by calling or stopping by my local member center and talking to a team member.
It's Secure
Another major must-have for me is security.
By not giving every company I receive a bill from my account and routing number (or my debit card information), I have more control over when payments get sent and deducted from my account.
I can also avoid giving multiple companies the authority to charge me whenever and for however much they see fit. This means no surprise payments showing up on my statement.
It's Convenient
As we continue to stay home as much as possible, it's more important than ever to use Honor's Online Bill Pay feature in online banking or my Honor app.
By using bill pay, I no longer have to go from place to place to pay my bills. It eliminates unnecessary person-to-person contact and ensures I reduce possible virus transmission by not touching or handling as many paper bills, cash, or checks.
If you need help setting up Bill Pay, simply give us a call at 800.442.2800. 
From an overall budget review to managing debt, our partners at GreenPath Financial Wellness will review your financial fitness and provide steps for improvement.
Read More »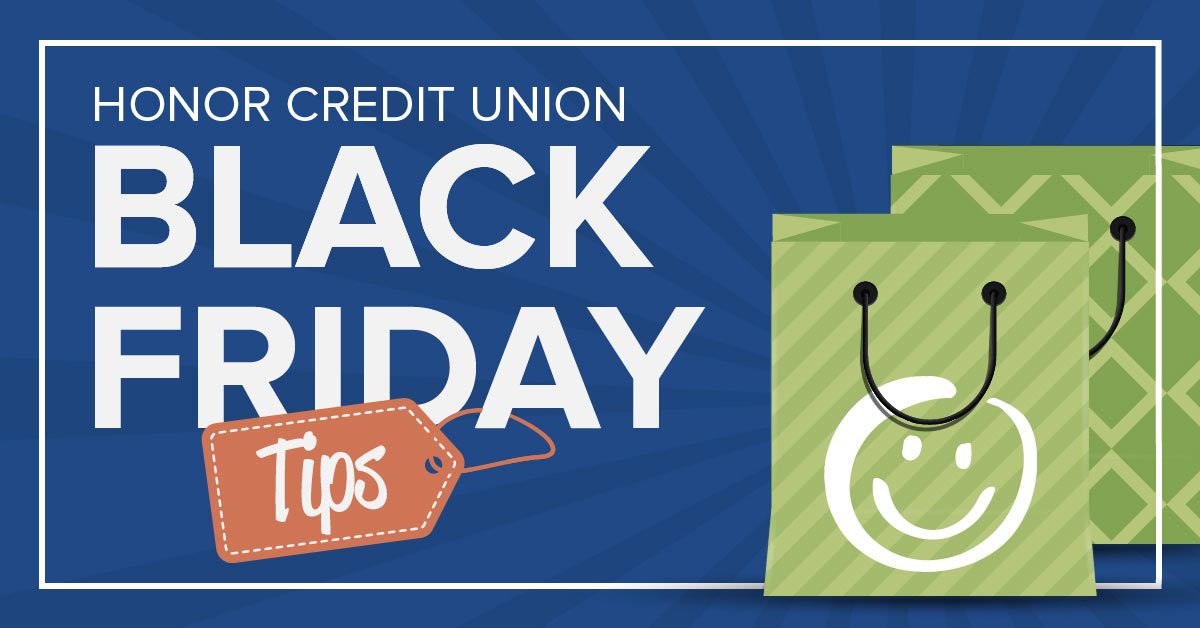 Whether you're planning to shop in store or online, these Black Friday shopping tips will help make sure that you get the most out of your holiday budget.
Read More »