5 Things To Know About My Virtual StrongBox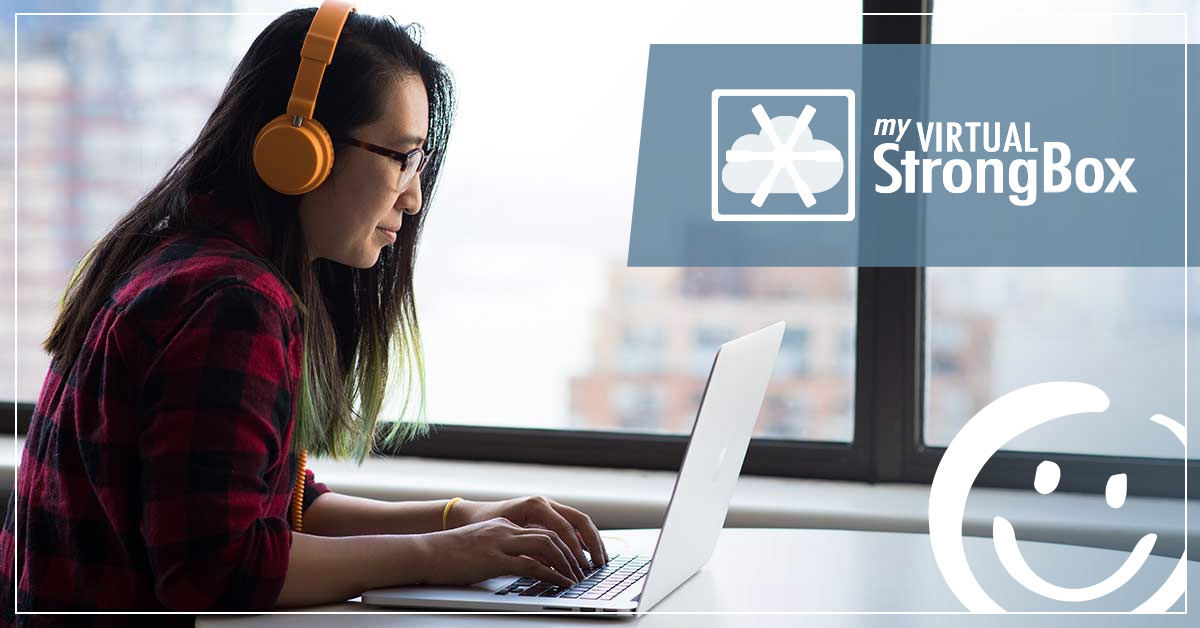 Are you tired of driving across town to drop off sensitive documents? If you're like many people, the work week can be a grind, and finding time to handle important things like filing taxes, or buying a car, can be a challenge. So, forgetting important documents when you do have free time can become a real headache. The solution for Honor Credit Union members is My Virtual StrongBox!
So, you're probably wondering what is My Virtual StrongBox, and why do you need it? Here are five things to know.
What Is My Virtual Strongbox?
My Virtual Strongbox or MVSB is a cloud-based solution provided  to every Honor member. MVSB has encryption capabilities for every file uploaded.
My Virtual StrongBox Features
Exchange files directly with Honor
Share individual files for downloading or share folders allowing your recipients to upload files securely to you
Control your shared files' expiration date or authentication, with a Pin Code (can be made optional or required)
Restrict how many times your shared folder can be uploaded to (one time or multiple)
Generate a private link for your file share, where you can copy and share as needed
Generate an email with your default email provider, with your private link embedded in your email
Why Should You Use My Virtual Strongbox?
In a now more digital world, it is great to have a one-stop shop for all your receipts and My Virtual StrongBox is a good place to keep any important documents that might end up buried in an unsecured filing cabinet or storage bin.
When you visit a member center, instead of having transaction receipts printed off, you can request for them to be sent directly to your My Virtual StrongBox.  
You will be sent an email each time a document is sent or uploaded to your My Virtual StrongBox.
It is a great tool to save your loan documents if you choose to e-sign for your latest auto loan or credit card.
For me personally, when I opened my account at Honor, the member specialist sat down with me and discussed My Virtual StrongBox. The benefit for me is that now when I go into the member center, I don't have to worry about losing my receipts, because the teller sends it electronically to My Virtual StrongBox. You can also have your membership application and guide sent to MVSB when joining Honor.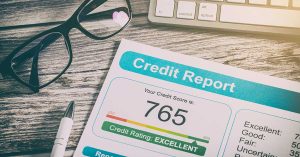 Check Your Credit Score For Free
We offer our members the chance to view their VantageScore credit score for free online 24/7.
Each MVSB profile will contain five default folders. You will also have the following capabilities:
Upload files by dragging and dropping files (max 250 MB each)
Create folders
Share files or folders
Rename or delete files
Move files throughout folders
Exchange files directly with Honor
Search all folders with a file description
Your MVSB profile comes with 10.0 MB of free storage. You can purchase additional storage space.
How Do You Access My Virtual Strongbox?
My Virtual StrongBox is only available in desktop online banking. Accessing it is simple:
Once logged into your online banking account on a desktop or laptop computer, hover over "My Documents" and click on "Go to Virtual Strongbox" to be taken to your private storage profile.
All members will be taken to their profile's Dashboard, where you can start securing your private files safely and securely.
*You will always see a "Take a Tour" button at the bottom right of your screen, so a quick overview of My Virtual StrongBox is a click away.
How Secure Is My Virtual Strongbox?
Here are the ways your personal files and information are protected:
MVSB is integrated within online banking, allowing protection with multi-factor authentication security.
It cannot be accessed outside of online banking, so attackers can't stumble across your sensitive information.
Every file uploaded to MVSB is encrypted, giving only the person that uploaded the file access to it.
Honor team members cannot view or access your files
Give My Virtual Strongbox a try. Let us know what you think on social media! If you have any questions about MVSB, stop by any local member center, or give us a call at 800.442.2800.
As a member, you have the choice to receive e-Statements. They are easy to use, eco-friendly, convenient, and free! For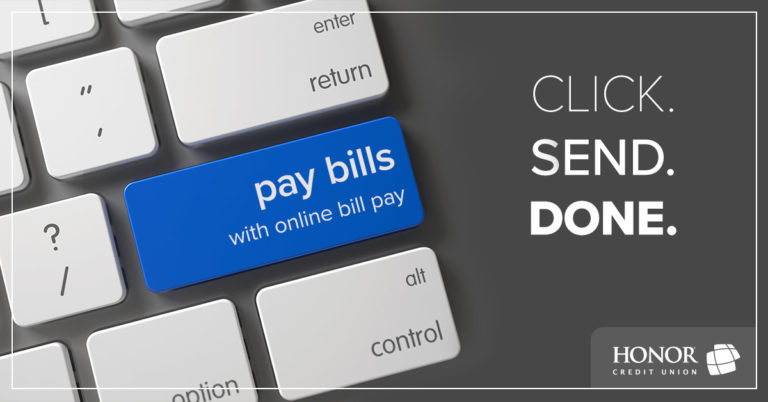 Save time, get notified if you have insufficient funds, create alerts, and create automatic payments with Online Bill Pay.