Why join? For starters, we'll give you a $250 cash bonus!¹ Once you're a member, you'll be helping build a better community. You'll be an owner of your financial institution, not just increasing big bank shareholder profits. When you Join the Fam at Honor Credit Union, you'll come be part of something better than before.
My husband and I had an Honor CU home equity loan approved. Deb Gill at the Marquette office was extremely helpful, kind, courteous, and diligent in the assistance that she gave us. She made us feel valued and her customer serve was full of top notch integrity.
Having worked in the banking industry before, there just aren't many financial institutions built the way Honor Credit Union is. They truly partner with their businesses, helping mine to expand our beer garden, putting together promotional baskets, and co-hosting great events with us. I never expected a partnership like this from the place that we keep our bank accounts!
Everybody I have ever had a interaction with at Honor has been great. I feel Honor cares about me and by business. My experience with Honor is more like a friendship than a business partner.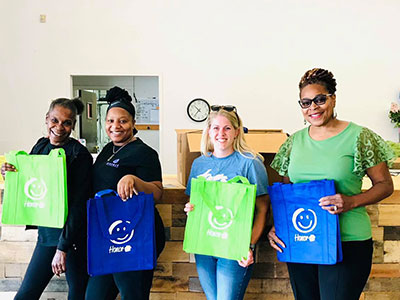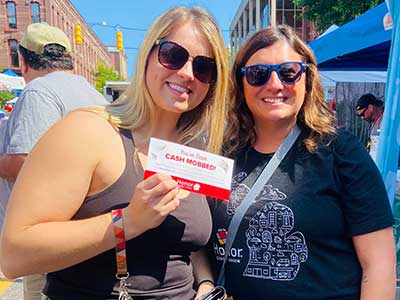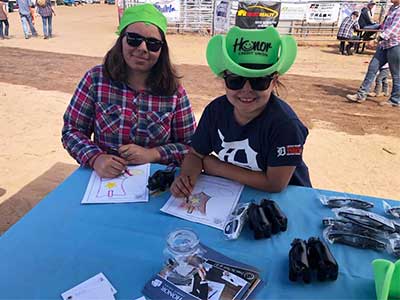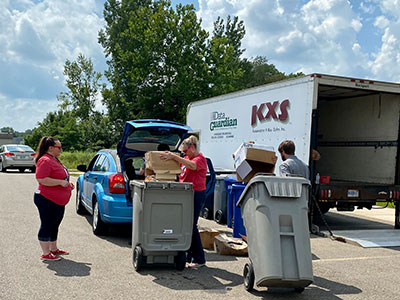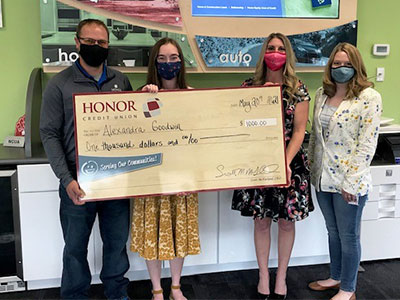 $250 New Checking Account Bonus
Open a new account with our Benefits Checking account, meet a few other special requirements, and we'll give you a free $250!¹ We believe your checking account should work for you, and you will quickly see that's what Benefits Checking is all about, because it pays you interest on your average daily balance!
How To Earn Your $250 Cash Bonus!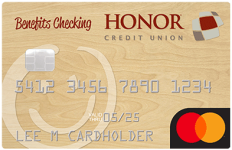 $250 paid when new or existing member without a current checking account opens a personal checking account with a minimum opening deposit of $25, sets up qualifying direct deposit(s) totaling $500 or more and conducts 8+ debit card transactions all within 60 days of account opening. A qualifying direct deposit is defined as one from a recurring paycheck, pension, or government benefits (such as social security) payments only. Non-payroll related ACH, person-to-person payments and transfers from other financial institutions or other Honor CU accounts do not qualify. Bonus will be paid within 30 days of minimum requirements being met. New account must remain open and maintain a positive balance for at least 90 days. If criteria is not met, $250 bonus will be withdrawn from account. New members must open account at honorcu.com/jointhefam or a local member center location. Existing members must open new checking account at member center location and specifically mention the $250 offer at time of opening. Existing members that have closed a checking account at Honor in last five years, not eligible. Offer subject to change without notice. This is a gift, please consult your tax advisor. Not valid with any other checking account offer. Insured By NCUA.
3 Reasons To Join The Fam
Who Is Honor Credit Union?
We're glad you asked! We're based in Berrien Springs, in southwest Michigan, but we serve members across the entire State of Michigan, including the Upper Peninsula. We first opened our doors in 1934 as Berrien Teachers Credit Union, and supporting teachers and students still remains a core initiative. But, we don't just stop there. We're obsessed with serving our communities and giving back, whether it's handing out a pair of Honor sunglasses, or by showing up at one of our business partners and doing a cash mob. We're a little unconventional, and we like it that way. We invite you to come be part of it, too!
Locations Across Michigan
You can complete nearly all of your banking tasks online through our online banking and mobile app, but if you need to see us in person, you're in luck! We have member centers across the state of Michigan where you can do everything from cashing a check to applying for a loan.
Solutions For Every Life Stage
Boost Your Savings
An Amplify Money Market is a great way to boost your savings. Earn up to 3.50% APY* on your balance after meeting a few easy requirements, making this an ideal account for all savings goals.
Home Loans That Make Sense
We offer a wide variety of affordable home loans with competitive rates that fit your budget and lifestyle. Whether you're buying your first home, or building your dream home.
Prepare For Retirement & More
Maybe you're thinking about retirement, or maybe you want to start a college savings fund. The team at Honor Investment Services will work one-on-one with you to help you reach your goals.
*APY=Annual Percentage Yield
Have questions for us? Want to work with a real live person to open your account? Simply give us a call or text us during normal business hours to speak with one of our team members. You can also send us an email message using the form below, and our Contact Center team will get back to you as soon as possible.
* Note: Information enetered in this form is not encrypted