Honor Welcomes Matthew Hunt As Community Development Officer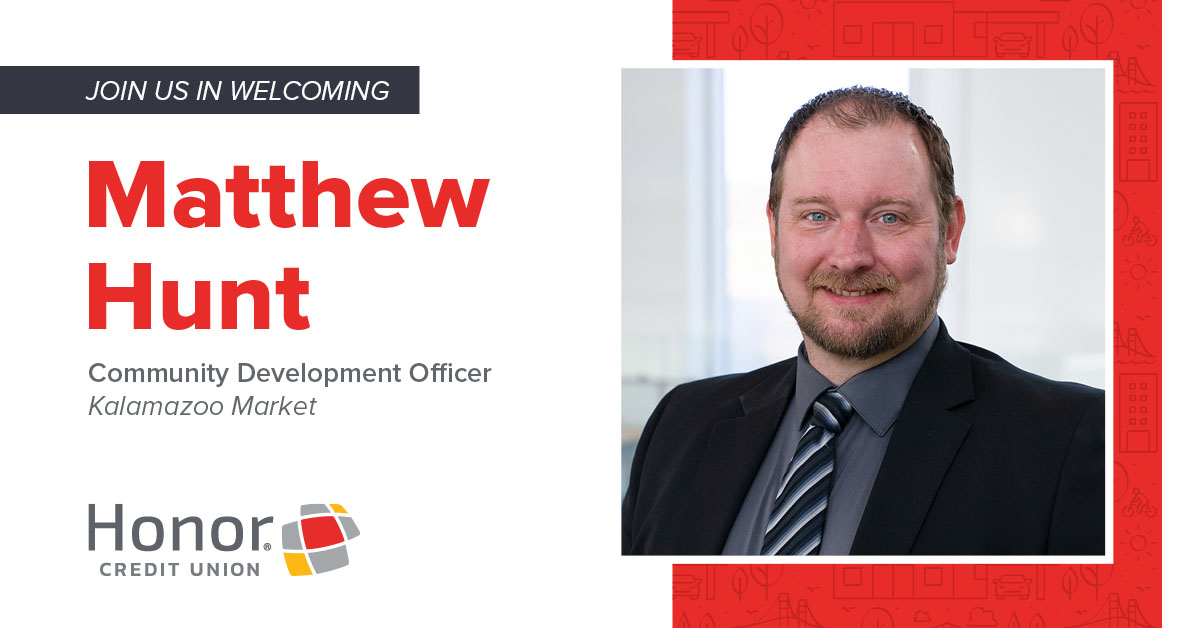 KALAMAZOO, MICHIGAN – MAY 16, 2023 – Honor Credit Union is proud to announce the hire of Matthew (Matt) Hunt as Community Development Officer (CDO) for the Kalamazoo Market and surrounding communities.
As part of the Business Services team, the Community Development Officer works closely with several departments, including Honor's Member Center Managers, Member Experience, Marketing, and Real Estate teams.
By working together, their mission is to create relationships, serve the community, and act as a connector to provide members with financial solutions for success. As a CDO, he supports community organizations and builds business partnerships.
Matt graduated with a bachelor's in business management from Olivet College and has had an array of experiences ranging from a frontline teller to management and lending positions. With 17 years of banking experience and industry knowledge, he hopes to positively impact the local community by volunteering and becoming the go-to contact for local business and personal needs.
When asked what he looks forward to most in his new role as CDO at Honor, Hunt commented, "I am looking forward to becoming a financial resource for the Kalamazoo and Portage Area. Building relationships and making sure you don't feel like just another number is my primary goal."  
Let Matt be your resource for your financial needs and help guide you on your journey to financial success. He can be contacted by email at mhunt@honorcu.com or by phone at 800.442.2800 ext. 9854.
After growing up in Battle Creek, he now resides in the Kalamazoo Area and has worked in the region since 2008. He has three children, Jackson, Eva, and Lincoln, and two dogs, Ben and Todd.
ABOUT HONOR CREDIT UNION
Honor Credit Union is a non-profit, full-service financial institution serving over 100,000 members in 28 member center communities throughout western and northern Michigan.
Providing solutions for financial success and giving back to the communities we serve remain the driving forces behind Honor Credit Union.  For more information, call 800.442.2800, or visit www.honorcu.com.
###
MEDIA CONTACT
Kayla Smith
Brand Coordinator
kasmith@honorcu.com
800.442.2800 ext. 9205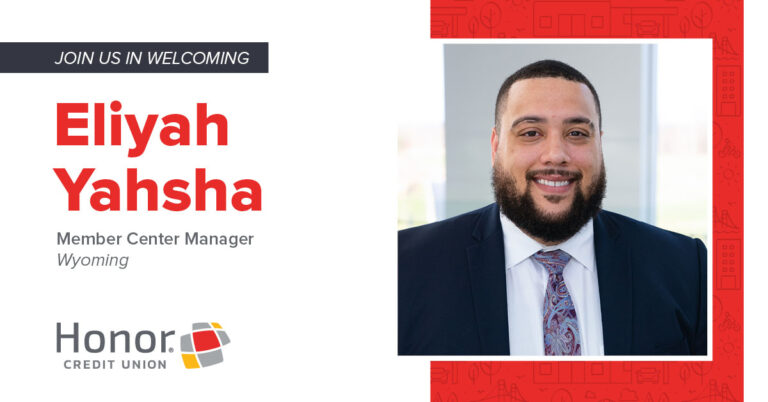 Yahsha is responsible for leading the daily operations of the member center while providing solutions to members and initiatives that support Honor's member promise.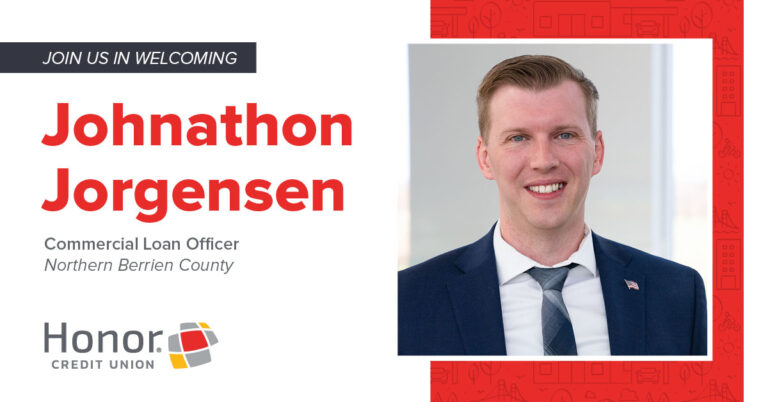 Jorgensen will work alongside Member Center Managers and Community Development Officers in Baroda, Benton Harbor, Coloma, South Haven, Stevensville, and St. Joseph.