Honor Welcomes Eliyah Yahsha As Wyoming Member Center Manager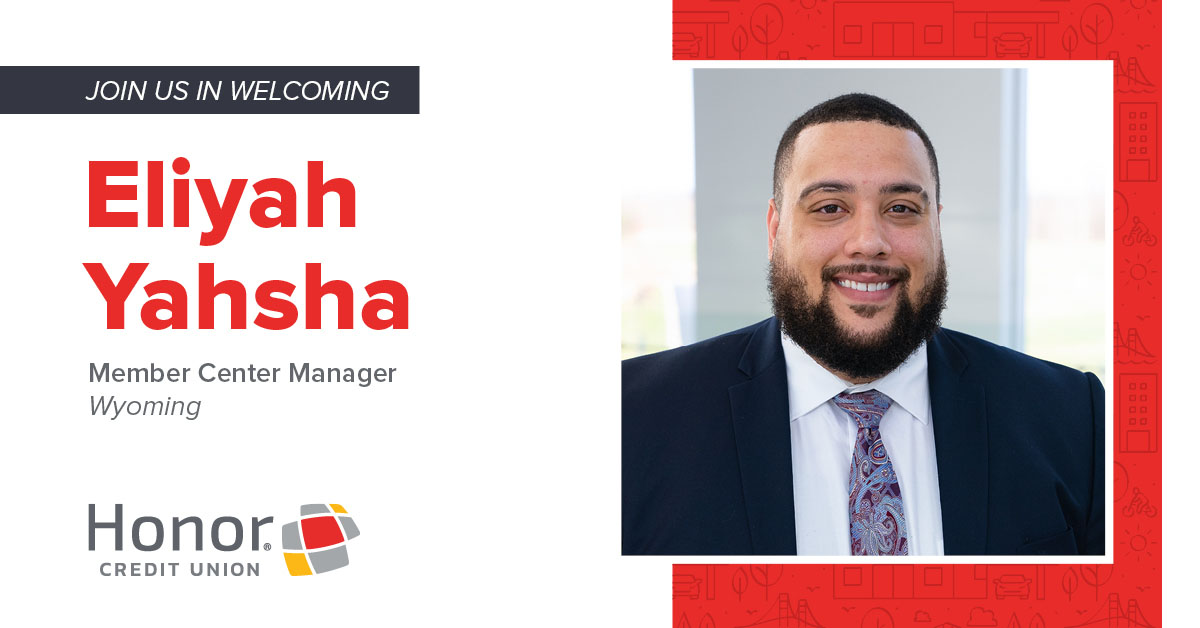 WYOMING, MICHIGAN – MAY 23, 2023 – Honor Credit Union proudly welcomes Eliyah Yahsha as the Wyoming Member Center Manager. In this role, he is responsible for leading the daily operations of the member center and its team while providing solutions to members and initiatives that support Honor's member promise.
Eliyah holds a Bachelor's Degree in Marketing from Northwood University and is pursuing a Master's in Business Administration from Davenport University. Before joining Honor, he held management, marketing, and community relations roles and is excited to begin his new role as member center manager.
He stated, "I'm looking forward to helping develop my team into the next leaders of the organization. Being in a position where I can help develop and grow my team brings me much excitement and a future to look forward to."
As Honor's Grand Rapids region continues to grow, Eliyah is eager to get involved and invest in Wyoming and the surrounding communities. "Honor has so much to offer as a financial institution, and I'm excited to share that with our current and potential members," commented Yahsha. 
"There is a lot of opportunity for growth for us, and I want to be a part of the impact that Honor brings to the area. I'm really looking forward to changing lives for the better and being the go-to financial institution for the Grand Rapids area."
Eliyah can be contacted by email at eyahsha@honorcu.com or by phone at 800.442.2800 ext. 9855.
ABOUT HONOR CREDIT UNION
Honor Credit Union is a non-profit, full-service financial institution serving over 100,000 members in 28 member center communities throughout western and northern Michigan.
Providing solutions for financial success and giving back to the communities we serve remain the driving forces behind Honor Credit Union.  For more information, call 800.442.2800, or visit www.honorcu.com.
###
MEDIA CONTACT
Kayla Smith
Brand Coordinator
kasmith@honorcu.com
800.442.2800 ext. 9205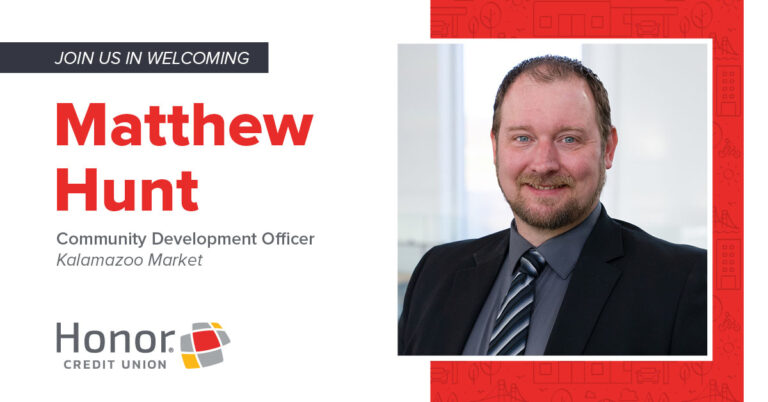 Hunt will work closely with several departments in the greater Kalamazoo area, including Honor's Member Center Managers, Marketing, and Real Estate.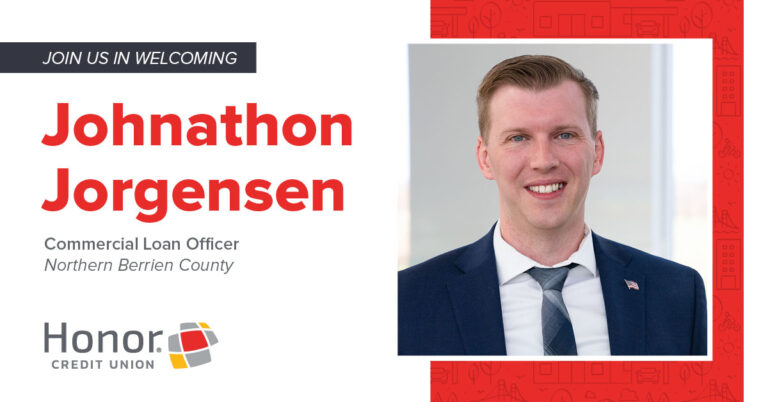 Jorgensen will work alongside Member Center Managers and Community Development Officers in Baroda, Benton Harbor, Coloma, South Haven, Stevensville, and St. Joseph.