Honor Unveils 2022 Community Impact Numbers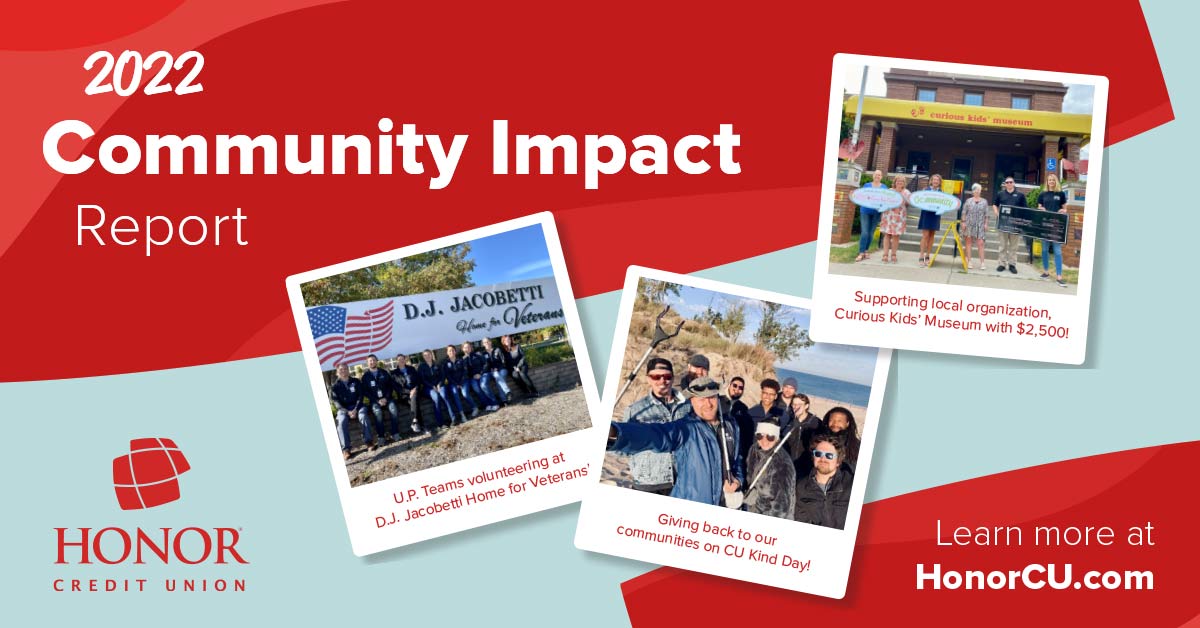 BERRIEN SPRINGS, MICHIGAN – FEBRUARY 3, 2023 – Honor Credit Union is proud to unveil its 2022 Community Impact Report. Throughout the year, Honor served its members and communities in many ways, including donating $758,950 in support of 636 organizations. Serving its members and putting people first is at the root of the credit union.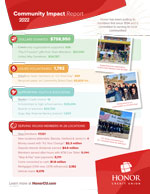 With numbers ranging from $20,700 donated to local educators through the Annual Teacher Awards program to over $2.3 million back into members' pockets with Honor's It's Your Change Debit Card Round Up product, serving its members remains a top priority as the 2023 year begins.
The community investment continued with the addition of four new member center locations in Allendale, Baroda, Hartford, and Jenison, which expanded financial resources to these communities, some of which were previously left without any financial institutions.
Enhanced resources and products for our members and community continued with the addition of eight new ATM Live Tellers, which amongst many features, provide extended hours and the ability to connect virtually with an Honor Team Member outside of standard hours.
"Seeing the impact our team makes in our communities each year is astounding," commented Honor CEO Scott McFarland. "Our members are at the core of what we do every day, and they're the reason we are here doing what we love, serving our communities. We look forward to 2023 and the opportunities to come."
Click below to view the complete 2022 Honor Community Impact Report.
ABOUT HONOR CREDIT UNION
Honor Credit Union is a non-profit, full-service financial institution serving over 100,000 members in 28 member center communities throughout western and northern Michigan.
Providing solutions for financial success and giving back to the communities we serve remain the driving forces behind Honor Credit Union. For more information, call 800.442.2800, or visit www.honorcu.com.
###
MEDIA CONTACT
Kayla Smith
Brand Coordinator
kasmith@honorcu.com
800.442.2800 ext. 9205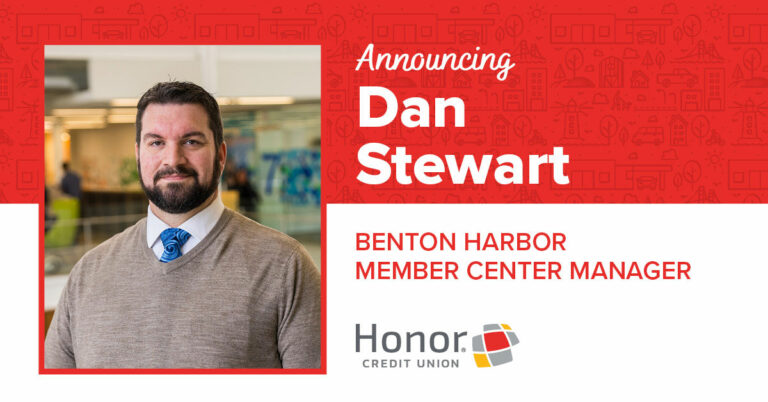 Dan is responsible for leading the daily operations of the member center while providing solutions to members and initiatives that support Honor's member promise.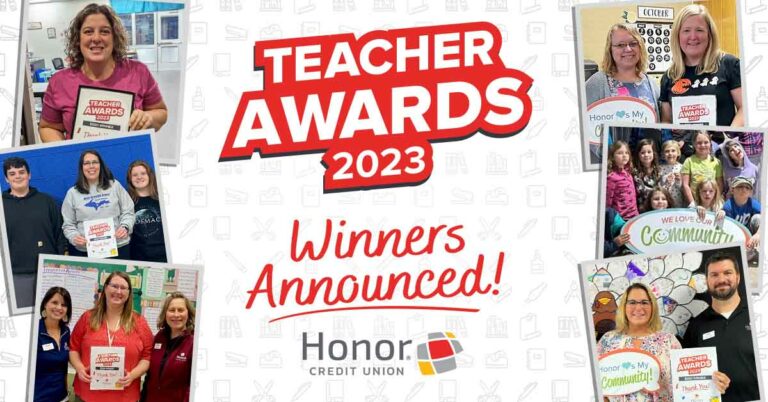 See all educators who received a $500 Amazon digital gift card or $500 check to improve their classroom.