Honor Announces Matt Ascolese as Baroda Member Center Manager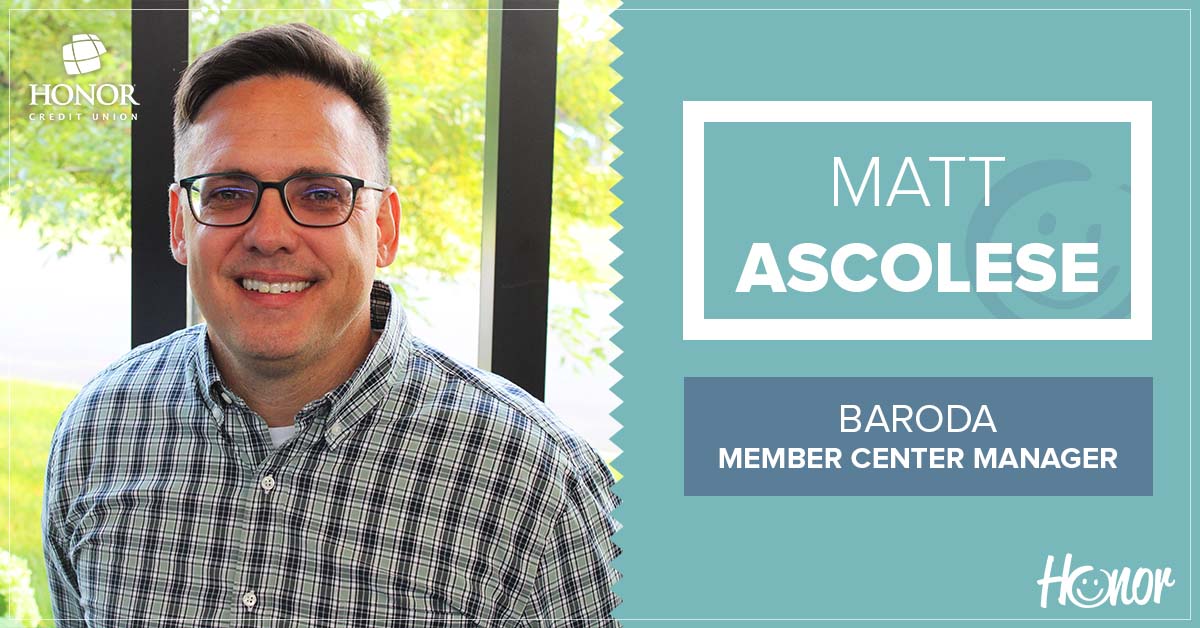 BARODA, MICHIGAN – May 18, 2022 – Honor Credit Union is thrilled to announce the internal promotion of Member Center Manager for its new location in Baroda. Matthew (Matt) Ascolese, currently serving as Member Center Manager in Stevensville, will lead both the Baroda and Stevensville locations. Honor's Baroda member center is expected to open in June 2022.
Matt Ascolese began his career with Honor over eight years ago in 2014 and has since held the positions of Market Manager and Member Center Manager in Stevensville. He currently resides in Stevensville with his wife, Jennifer, and three children.
"I'm looking forward to connecting with the Baroda community and providing convenient services to all of Honor's members and future members who live there," stated Ascolese. "At Honor, we're committed to seeing a need and filling it, and we've done just that here. I'm proud to be a part of bringing a banking presence back to Baroda."
Honor's Baroda member center is located at 9061 First Street, down the street from Honor's business partners, Round Barn Brewery & Public House, The Local, and Brunke-Geiger Heating & Cooling. The new location will offer Honor's full array of financial services and provide community members with the opportunity to work one-on-one with Honor's member specialists, mortgage lenders, and business lending team.
ABOUT HONOR CREDIT UNION
Honor Credit Union is a non-profit, full-service financial institution serving over 100,000 members in 25 member center communities throughout western and northern Michigan.
Providing solutions for financial success and giving back to the communities we serve remain the driving forces behind Honor Credit Union.  For more information, call 800.442.2800, or visit www.honorcu.com.
###
MEDIA CONTACT
Halee Niemi
Public Relations Manager
hniemi@honorcu.com
800.442.2800 ext. 9501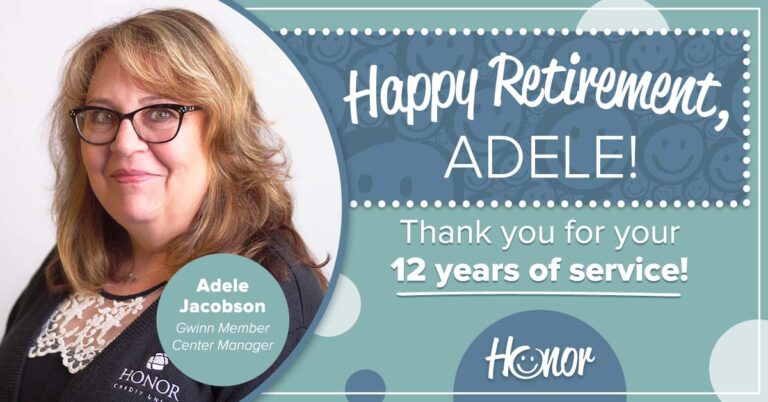 Jacobson celebrates her retirement on June 10, 2022, after over 11 years with the credit union and more than three decades in the financial industry.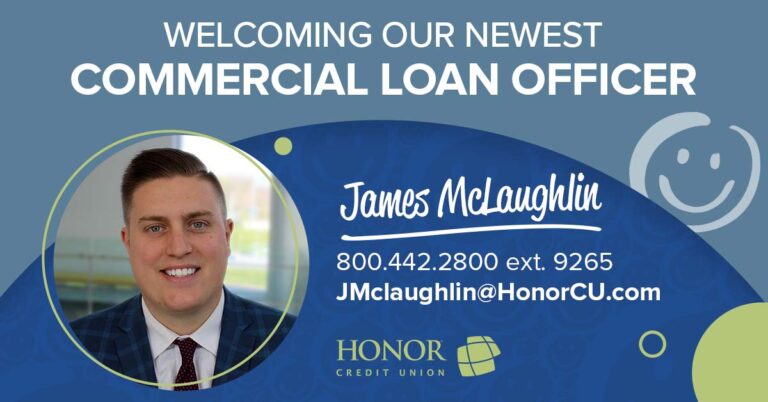 McLaughlin will serve the Grand Rapids area, including our existing member center in Wyoming and our locations set to open this fall in Jenison and Allendale.