Honor Announces Lisa Wyatt As Mortgage Loan Originator For Greater Paw Paw Area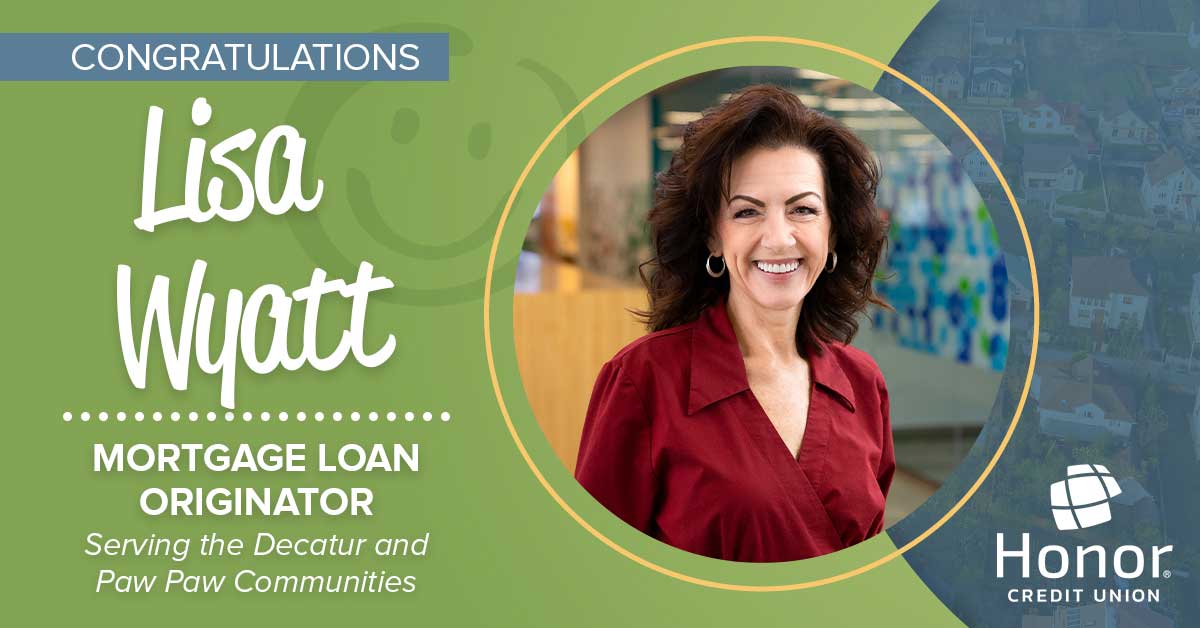 PAW PAW, MICHIGAN – MARCH 6, 2023 – Honor Credit Union is pleased to announce the internal promotion of Lisa Wyatt as Mortgage Loan Originator (MLO) serving Decatur, Paw Paw, and surrounding areas.
As a local mortgage lending expert, Lisa will use her combined expertise and knowledge to provide one-on-one service to those looking to purchase or refinance a home and effectively guide members through the home-buying process.
Lisa is no stranger to Honor Credit Union or the Paw Paw community, as she started her career at Honor in 2014. Since joining, she has held the positions of Teller, Member Specialist, Assistant Member Center Manager, Member Experience Help Desk, and most recently, Member Center Manager of the Paw Paw location.
"It is the best feeling not only to help make member's homeownership dreams become a reality but to do so in a way that isn't stressful for the member. I will tackle any obstacles head-on to make the process as simple and seamless as possible for my members!" Lisa states. "I want them to look back on the process, smile, and say 'that was a great experience!'"
When she is not providing members with her mortgage lending expertise, Lisa enjoys volunteering in her community, playing cards, and attending concerts, comedy shows, hockey, and baseball games. Originally from Tennessee, she currently resides in Southwest Michigan with her two cats, Wrigley and Bryzzo.
ABOUT HONOR CREDIT UNION
Honor Credit Union is a non-profit, full-service financial institution serving over 100,000 members in 28 member center communities throughout western and northern Michigan.
Providing solutions for financial success and giving back to the communities we serve remain the driving forces behind Honor Credit Union.  For more information, call 800.442.2800, or visit www.honorcu.com.
###
MEDIA CONTACT
Macy O'Dell
Brand Coordinator
modell@honorcu.com
800.442.2800 ext. 9287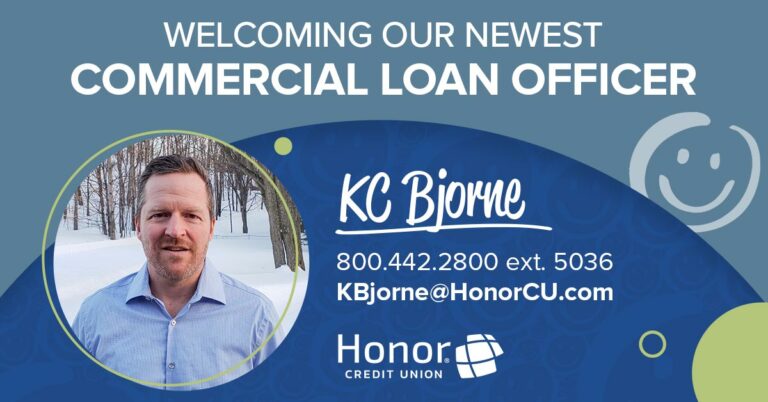 KC Bjorne will serve the Gwinn, Marquette, Negaunee, and surrounding areas to optimize the business member experience by creating financial solutions for success.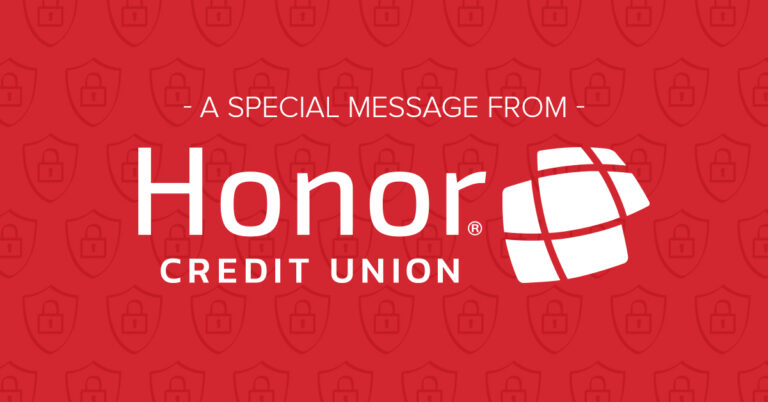 Recent news about the failure of two banks has created concern and we want to assure all our members that your money is safe and will remain so at Honor Credit Union.