Honor Announces Ashley Skoda As Benton Harbor Member Center Manager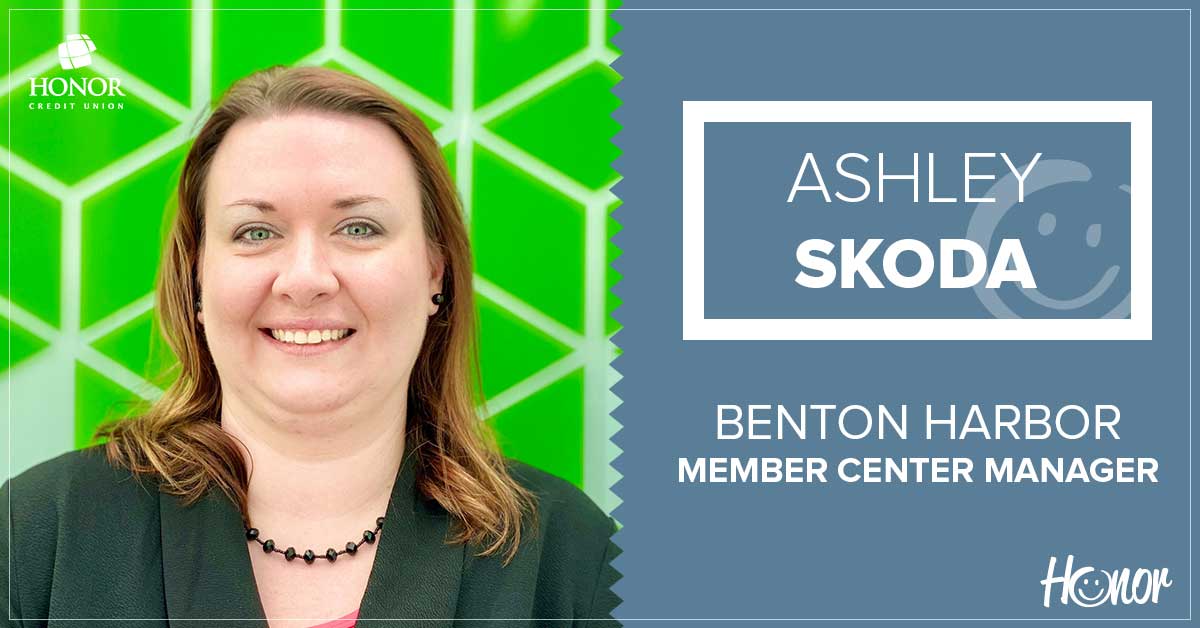 BENTON HARBOR, MI – April 27, 2021 – Honor Credit Union is excited to announce Ashley Skoda's internal promotion to Benton Harbor Member Center Manager.
Originally from Benton Harbor, Skoda and her husband, Nick, have one son. In her new role, she will continue to assist the community while supporting the member center team. Since 2010, she has served Honor Credit Union in various roles ranging from Teller to, most recently, Benton Harbor's Team Lead.
Skoda is eager to lead the Benton Harbor Team in serving the community and assisting members with their financial needs. "I look forward to helping my community on the road to financial success. No matter where you start or where your road may lead, Honor is committed to helping every member reach their goals."
Honor Credit Union is proud to serve more than 91,000 members across the state of Michigan.  Providing solutions for financial success and giving back to the communities it serves remain the driving forces behind Honor Credit Union. For more information, call 800.442.2800, or visit www.honorcu.com.
###
MEDIA CONTACT
Halee Niemi
Brand Manager
hniemi@honorcu.com
800.442.2800 ext. 9501
The new building features a full-service lobby, night deposit drop, coin machine, and drive-thru service that offers extended hours with our ATM Live Tellers.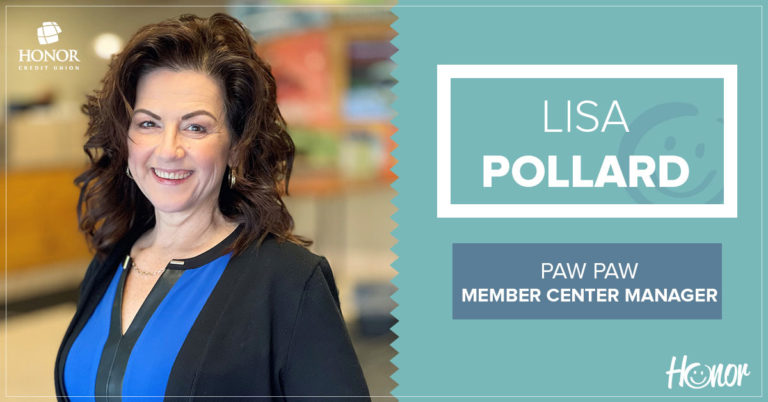 In her role, Lisa leads the Paw Paw Team as they serve the community and provide members with top-notch financial solutions and resources.