Honest Tips For Fixing Up An Old House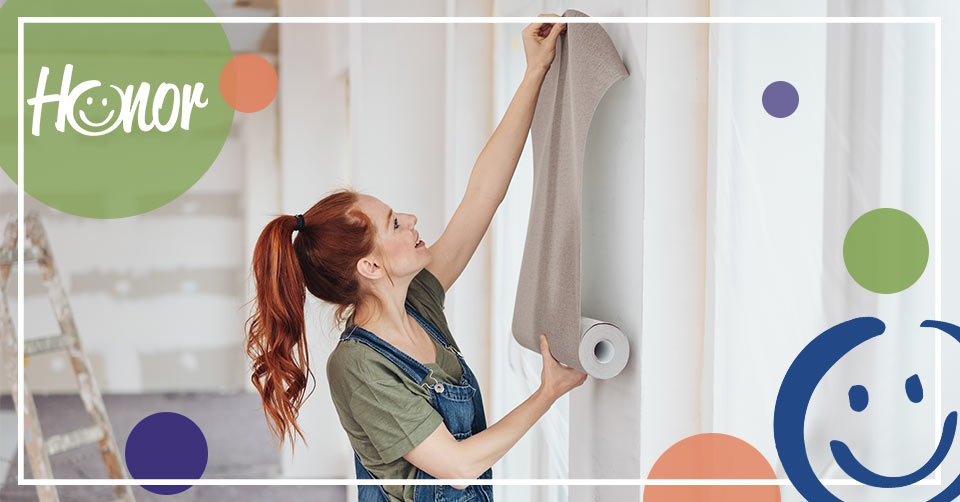 By Adele Garcia | Honor CU
I sit here writing this blog with two very sore shoulders. Are my shoulders sore from all the pushups I've done? No. Are my shoulders sore from shoveling all the snow in my driveway? If it were February, I would say yes, but hopefully the snow is done! My shoulders are sore because I have taken on yet again another home renovation project.
I've just finished scraping not one, but two layers of 50-year-old wallpaper glue off the walls of our main bathroom.
Now, I know I am going to date myself when I make this reference, but who remembers Bob Villa and his show This Old House? If not, look it up! I lived for this show when I was a kid.
I always dreamed of getting my own "Old House" to fix up and renovate room by room.
What I wish I would have known back then
When I was in my early twenties, my husband and I started the hunt to buy our first home. This was finally my chance to make my dream a reality! And of course, I got my way… I mean, what respecting husband doesn't cave to his wife's dream of owning a 100-year-old house in the historic district of a little town?
We were young and full of ideas, but not a lot of cash.
All of our additional savings went into our down payment for this amazing old home, and my dreams of fixing up the house "Joanne Gaines" style went right down the drain. I realized very quickly that renovating an older home costs even more money than I had thought. This on top of having no extra money and you guessed it- My dreams were put on hold.
Over the last 16 years, I have fixed up parts of my home little by little. Each project usually ends up being a lot bigger and more expensive than I anticipate.
The fun with older homes is that you never quite know what you're going to get when you remove a wall, peel multiple layers of wallpaper, or change out bathroom vanities.
It always starts out hopeful, and by the end of the first weekend I am over it… and usually so is my wallet!
Looking back, I wish I would have the option to do a Renovation Mortgage loan when I bought the house. This loan option is a great way to buy a fixer upper or older home and have the extra money right at closing to do the renovations.
Let's be honest, I don't have as much energy as I did in my twenties. Having the additional cash right away to get all of my projects done back then would have made my life a lot easier.
Don't make the same mistake my husband and I did. Buy that old house or the fixer upper and don't give up on your dreams of being the next Bob Villa or Joanne Gaines!
Whether you want to remodel a kitchen or bathroom, consolidate debt, pay for unexpected expenses, or just get away for a vacation, you can make it happen with a home equity loan, or home equity line of credit. Check out our Home Equity page to learn about the differences between a home equity loan and line of credit, and to see how much you might qualify for.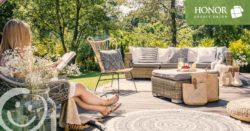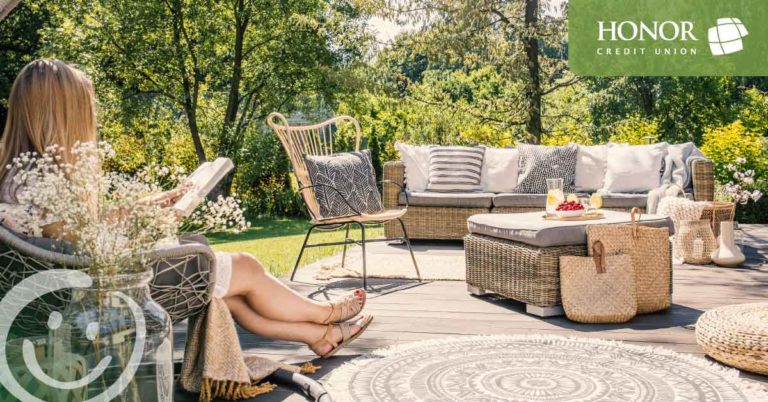 Picture this: You finally make the exciting leap to start house hunting. You meet up with your realtor, see a
Read More »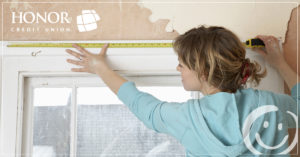 Are you running out of space in your home? Don't spend your time looking for a new one. Instead of
Read More »