Career Takeoff: Macy's Journey From Intern To Brand Specialist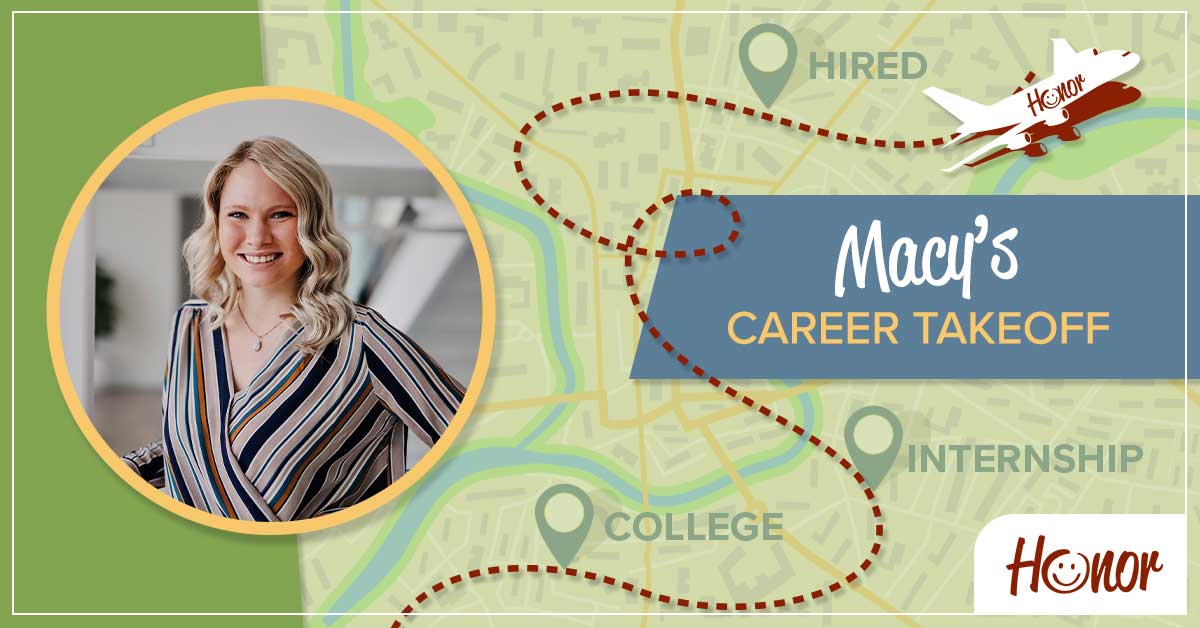 Note: This is part of a series featuring Honor Team Members who started as interns.
By Macy O'Dell | Honor CU
There I was, a 19-year-old girl who was about to enter her sophomore year of community college with an undecided major, and no idea what I wanted to do with my life. If someone would have told me back then that in just three short years, I'd have a bachelor's degree and my dream job, I probably wouldn't have believed it.
I knew I needed a job to help get me through school, so I applied as a part-time teller at Honor Credit Union. Little did I know at the time, accepting this position meant joining a whole new family I never knew existed. My Honor family. This family would later help me grow both personally and professionally and ultimately be the reason I chose to major in Marketing.
As a naive teenage girl, I remember being absolutely terrified on my first day walking into that "big corporate building." I couldn't help but think everyone was looking at me wondering, "who's this kid walking in? Is she lost?"
But it didn't take me long to realize that those scared thoughts were just in my head. Immediately, I noticed that everyone was incredibly nice and happy to be at work. I was completely in awe at their welcoming hospitality. When I came back from lunch on that first day, my favorite king-sized candy bar was sitting on my desk, and I thought, "Welp, they already know the way to my heart!" but that was just the beginning. 
From technical training, to making sure I knew what benefits were offered to me, Honor made sure I felt as comfortable as possible in my new role as Teller.
As I got further into my journey with Honor, I paid great attention to what departments I thought I'd like to be part of in the future. One stuck out in particular: the Marketing team. They looked like they were always having so much fun, and every time they did something new, I thought, "I want to get paid to do what they do!" I had no idea this dream would soon become a reality.
The time came when I had finished all my general education classes and had to choose a major. What did I choose? Marketing, of course! I wanted to do just what the Marketing team at Honor did.
So, I followed my heart and spent most of my junior year taking as many Marketing classes as I could at Western Michigan University. Before I knew it, summer was fast approaching, and I found myself in a predicament. I needed an internship, but I didn't want to leave Honor. After a few big conversations, I managed to get the best of both worlds. I gained an internship at Honor in the Marketing department. The internship came almost two years after my first day at Honor.
As soon as I started my internship, I was in disbelief at the freedom I had. The freedom to be creative, and the freedom to take a fun idea and run with it. That summer was spent diving into anything I could get my hands on while soaking up all the knowledge through my team around me.
After an incredible summer with the Marketing team, I knew it was my passion. Thankfully, I was able to get my internship extended until it was time for me to graduate from Western Michigan University in the spring of 2020.
Graduating college and searching for a full-time job is scary enough, but graduating during a worldwide pandemic? Yeah, that's not fun at all. Thankfully, I worked at Honor; a company that cares a great deal about its team members. I just had a feeling they'd have my back, and they definitely did!
Nearing my three-year anniversary at Honor, on one random Tuesday afternoon, I got a call from my manager offering me a Brand Specialist position on the Marketing team. While I was in shock, I don't think I could have said "YES!" any quicker. I was officially going to stay with my Honor family!
Since the first day I walked into the "big corporate building," I knew it was something I wanted to be part of. I just didn't know how or if I'd have the opportunity to do it. Fast forward three years, one degree, and three job positions, I'm still drinking the Honor Kool-Aid and couldn't imagine myself being with any other company than Honor Credit Union.
Working at Honor doesn't mean you just have an employer, it means you have a family. A family that never stops having fun, has your back, and pushes each other every day to be a better person, both personally and professionally.
After all, our slogan is "Come be Part of it," so why wouldn't you want to "Join The Fam?"
Come Be Part Of It
Let Your Honor Career Take Flight Today!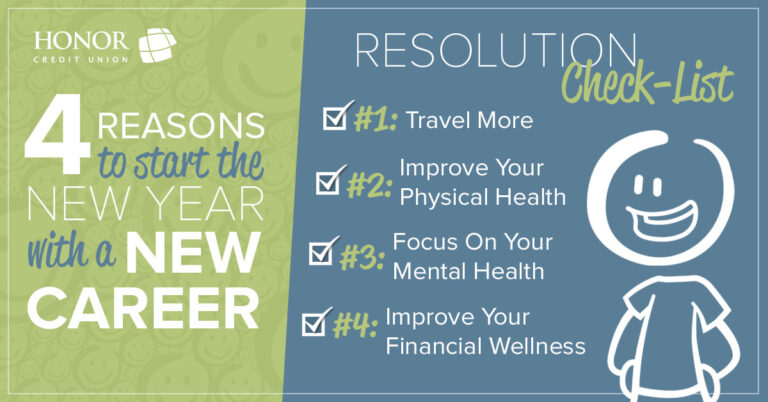 While a career change can seem drastic, it may be just what you need to start the new year to help you meet your goals and improve your overall life!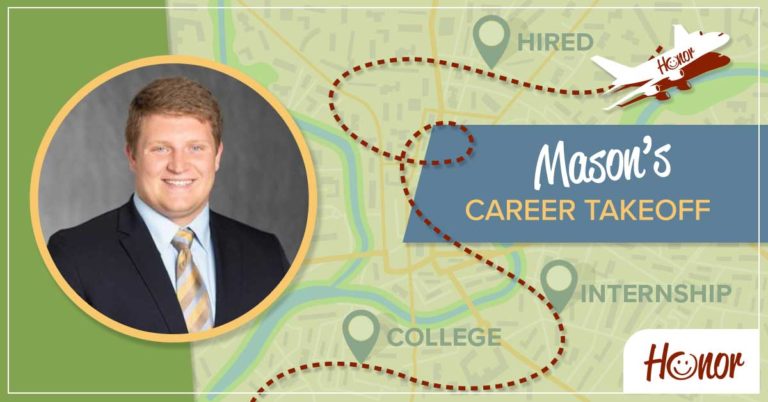 Read about Mason's journey at Honor from interning with Operations and Marketing while in high school, to now serving as a Commercial Loan Officer.